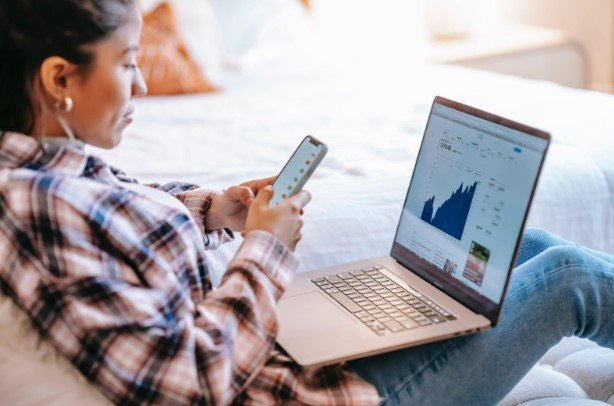 Automotive apps are designed to assist drivers in a variety of ways. Today, smartphones connect to vehicles, offering better access to diagnostics, the ability to track maintenance easier, navigation assistance, and a lot more. Though there are a number of automotive apps available right now, there is still room for new, innovative options designed to help drivers do more without issues.
Diagnostics and Maintenance
Some of the automotive apps available today are designed with diagnostics and maintenance in mind. They can connect to the vehicle's computer system, altering drivers when there is a problem with the vehicle. Then, they can provide the driver with information about what needs to be done to fix the issue. These apps can also offer maintenance reminders for drivers, like when to change the oil, to help the vehicle last longer. Those who want to design an app like this with better features or more functionality can take advantage of custom mobile app development services to get started today.
Navigation and Related Assistance
Now that cars can connect to smartphones, more apps are being created that focus on navigation and related assistance for drivers. Beyond maps available to help drivers find their destination, there are apps that help drivers remember where they parked their vehicles or find better deals on things like food or gas while they're driving.
Imagine parking somewhere where there are multiple lots, like the airport. A week goes by, and it's time to find the car again. Where is it parked? An app can help drivers easily and quickly find the vehicle. App developers can create an app to help drivers navigate just about anywhere and improve the navigation experience to allow drivers to save on gas, get there faster, or avoid traffic delays, as well as navigate back to the vehicle if they're parked somewhere with a large parking lot.
Is There a Market?
Right now, there are a number of automotive apps available for drivers, so is there really a market for more? Today, 83.72% of people have smartphones. Many of these are drivers who may want to use their phones while driving to improve their experience and make any trip easier. Though there are automotive apps available, there is still a growing market of users who may want something different.
Many drivers aren't happy with everything that's currently offered or want to take advantage of new technology. They're looking for something a little different, something that offers a little more. This means investing in automotive apps is a good idea, as there is new technology to take advantage of and new ways to do things, making new apps a necessity. Innovative ideas or designs will be key when breaking into this market.
Designing an Automotive App
Designing an automotive app starts with an idea. Think about what the app should focus on, how it should function, and what it should look like. It's possible to focus on a specific type of maintenance, like when to change the oil, or go broader and tackle diagnostics for various vehicles, as well as maintenance reminders. When creating an automotive app, think about the user and what they'll be interested in, as this helps design an app that's more likely to be enjoyed by consumers.
Once the idea is ready, start working with the professionals. This makes the app development process go a lot faster and allows the app to be ready for launch as soon as possible. It can also help make the app available on Apple and Google phones, not just one or the other, so it reaches more people. Take the time to work directly with the professionals to make sure the app looks right, has the functionality needed, and is ready for consumers to use.
Technology is improving drastically for vehicles. Each year, new vehicles include changes related to technology, allowing them to do a lot more. The connection with smartphones is now standard, and it paves the way for a variety of automotive apps to be used for the benefit of drivers. With the new technology available, now is the perfect time to jump in and start designing an automotive app. Work with developers to create a fantastic app drivers will enjoy using today. 
Follow- https://techhipo.com for More Updates