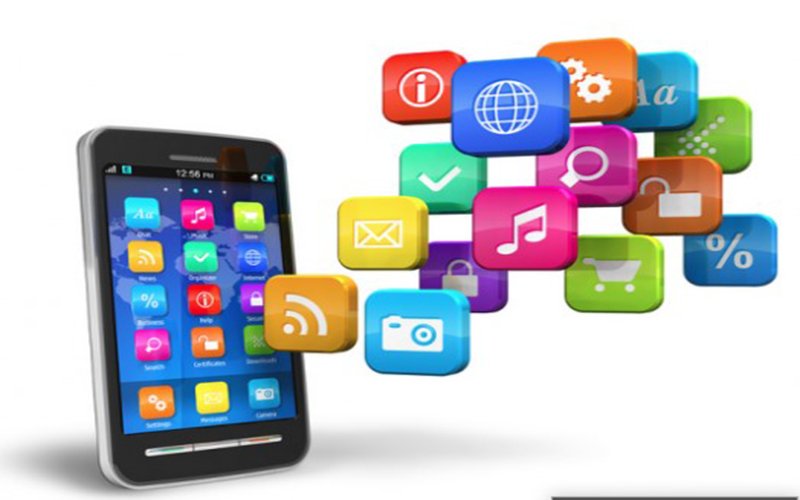 If you are a professional digital marketer, you definitely know the value of your time. You always have a lot of tasks that need to be solved as quickly as possible to achieve maximum results.
However, marketing projects are usually associated with a huge amount of statistical data that they constantly analyze, look for patterns, and based on which they draw conclusions – and based on this, take the next steps to develop the project. If you hesitate somewhere or make the wrong decision, your competitors will take advantage of this and bypass you.
How to avoid it? How to speed up information processing processes and increase your efficiency? One option is to use modern technology. In particular, smartphone applications have been specially created for marketers.
Must-have apps for digital marketing for team
There are a huge number of apps for digital marketing today. You will have to spend time studying at least some of them, evaluate their convenience and effectiveness, and get used to them. Surely some of them you will not like or will be useless to you. Or you will find a more interesting alternative. But as a result, your phone should have tools that will help you move forward and develop.
When selecting the best apps, you can focus on criteria such as ease of use, user-friendly interface, functionality, data loading speed, interaction with other platforms, cost of the service, etc.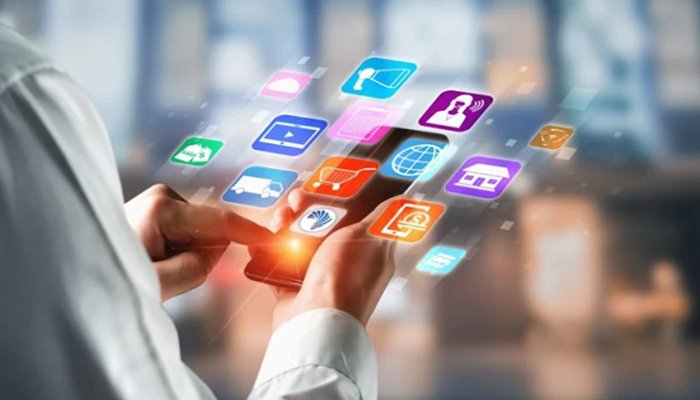 Asana
The main task of the application is to help you manage your projects, whether you are in the office or not. Right on your smartphone, you can plan every step of your team, set deadlines, and then check the result of the work. Asana allows you to automate many processes, which simplifies and speeds up the work of marketers. For example, when the status changes, the task automatically moves to the next teammates who will be responsible for a new stage of work (or new members are added to the project). Also, you will be able to control the team workload, respond to customer feedback, etc.
Rocket.Chat
Communication with the team and clients is the basis of every marketer's job and Rocket.Chat is ready to help you with this. One of the main advantages of this application is its flexibility in settings. You can connect with users of other platforms, such as WhatsApp, Twitter, or Instagram to chat in Rocket.Chat. Or host video meetings through Pexip, Google Meet, or Jitsi. A convenient search allows you to quickly find files that were once published in any of the chats. Data is stored in an isolated and secure cloud.
Google Data Studio
Another important and time-consuming stage of any project is the statistics analysis and the provision of reports to clients. You can simplify this process by using Google Data Studio. As you understand, this platform is perfectly combined with other Google products. This means you will instantly get access to Excel spreadsheets, Google Analytics, Google Ads, BigQuery, etc. Moreover, after exporting the data, you can visualize it in the form of graphs and charts with just a few clicks. It will make your reports easier to understand for your clients, and your presentations will make a much better overall impression.
Canva
A large collection of templates, access to photo stocks, and a wide selection of fonts… Canva gives it all to users who want to quickly create photo content for their social networks. The image editor is simple – you only need to rearrange the pictures from place to place, fitting them to the template you have chosen. You can publish the result immediately, without switching to other applications, thanks to Canva's integration with social networks.
Google Trends
Anyone, who is involved in content creation, will immediately understand the importance of this platform. Google Trends continuously analyzes the queries users enter into the Google search box. The data obtained can be useful to you in a variety of situations – for SEO promotion and keyword selection, for developing a content plan and creating new articles, for tracking the interests of your audience, etc. Also, Google Trends will help you understand how consumers react to your brand.
Grammarly
Everyone makes typos in texts. And there is nothing to worry about if you send a message to your friends or colleagues. But if you write a formal business letter to your partners and clients, such mistakes can be perceived as your negligence, disrespect or ignorance. Grammarly will help you avoid such embarrassment. You just need to enter text into the application – and in a second you will receive recommendations from artificial intelligence on how to improve your text. Moreover, the advice will concern not only grammatical errors but also punctuation, style, etc.
SendPulse
The SendPulse platform is well known for providing great opportunities for automating multi-channel marketing. With the help of the application, you can create contact lists, send out mailings to all your clients, and analyze statistics. Of course, the application has more limited functionality than the full version, but even this is enough to keep your finger on the pulse and control your advertising campaigns.
BuzzSumo
This marketing tool can find the most attractive content for your projects. It suggests relevant keywords through analysis, predicts future trends, and helps you find influencers. BuzzSumo is an idea factory, and it scours the entire internet to give you an idea of popular trends. It also gives you insight into your competitors' content and the strategies they use to succeed.
Falcon
We all know how much time social networks consume from users, even if they do not create a lot of content. For marketers who are required to constantly monitor social media accounts as part of their work, this problem is even more acute. Falcon is your chance to save valuable time. With just one app, you can track and analyze activity on all social networks, including Facebook, Twitter, Instagram, LinkedIn, YouTube, and more.
Ahrefs
In fact, Ahrefs is very well known to all SEO experts and needs no introduction. This platform has many tools for website audit, key collection, competitor analysis and content optimization. This is a one-stop SEO platform. The service will help you find site problems, and collect optimal keys and places for links. It will collect data on your competitors and tell you how to create content and where to post it to improve your position.
Conclusion
Of course, this is not a complete list of applications that may be useful to marketers in their work. We could also mention here Buffer, Looker, Plai, Crazy Egg, and many more. Google alone offers a whole line of products that marketers can use.
What are the best apps for marketing? Only you can answer this question, since everything depends on your tasks and plans, schedule and volume of work, your habits and preferences.
We can advise you only one thing. Be sure to use modern technology to optimize your work. This will allow you to become more efficient and get ahead.
In addition, such apps on your smartphone can be useful to you in unforeseen situations of life. For example, if you have to unexpectedly repair your private MacBook or some computer that you usually work with, or even your PS5 motherboard, you will still be in the know and be able to track the situation at work.
Follow – https://techhipo.com for More Updates